Burnley Loss Still Shows Continued Progress for Stoke City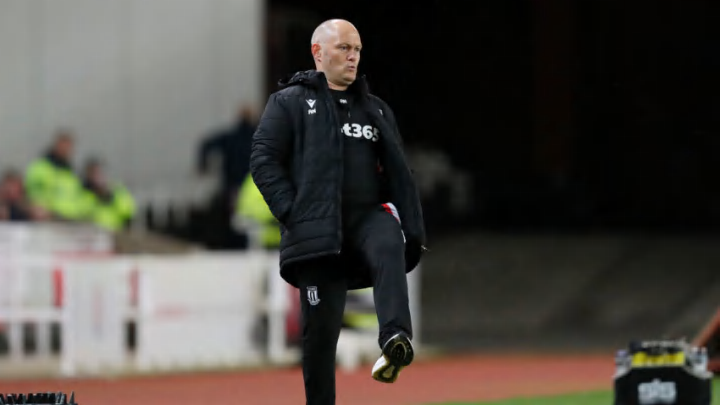 STOKE ON TRENT, ENGLAND - DECEMBER 30: Alex Neil, Manager of Stoke City reacts during the Sky Bet Championship match between Stoke City and Burnley at Bet365 Stadium on December 30, 2022 in Stoke on Trent, England. (Photo by Charlotte Tattersall/Getty Images) /
If you're looking for positive signs during the first part of manager Alex Neil's tenure with Stoke City, look no further than another decent showing against Burnley — On Friday, Stoke City weren't able to collect any points in a 1-0 loss. However, it was the club's effort in the match that should be spotlighted.
Stoke City Come Up Short, But Play Burnley Close
There's no secret that Burnley is one of the cream of the crop this season in the Championship. With 53 points now accumulated, The Clarets now sit three points above Sheffield United at first on the table — Burnley's 53 points also puts the team 14 points above third place Blackburn.
So why is that all important to Stoke City and Alex Neil? It's important because of how The Potters have played Burnley this season. In the two meetings between The Potters and The Clarets this season, Stoke City only conceded two goals.
Unfortunately for Stoke City though, in yesterday's meeting with Burnley, The Potters weren't able to scratch across any goals in the match — With that, Stoke City will end the season with one point from a possible six against Burnley.
But it's not about how many points from both contests Stoke City fans should be looking at this season. It should be how the team performed against Burnley.
Of course the team itself and fans want to see results right away. But that's not always realistic. — Realistic expectations for The Potters this season under Alex Neil, should be to see continued progress over the season.
And against the league's top team this season, Stoke City showed this season they weren't going to be ran over by The Clarets under Alex Neil — Which should be a small positive for Stoke City fans.